Premium Services for Everyone,
Small

or

Large

High Performance, Secure Web Services for your Business.

PRO-Webs has been helping shop owners build and run successful ecommerce websites using Zen Cart worldwide with great success since 2003. In doing so we have learned some great things about ecommerce, Zen Cart and the mechanics of how to make your Zen Cart ecommerce store tick like a well oiled machine.

Our focus as a business has always been and will continue to be empowering small business owners to run their online businesses with the knowledge and tools needed to yield great success.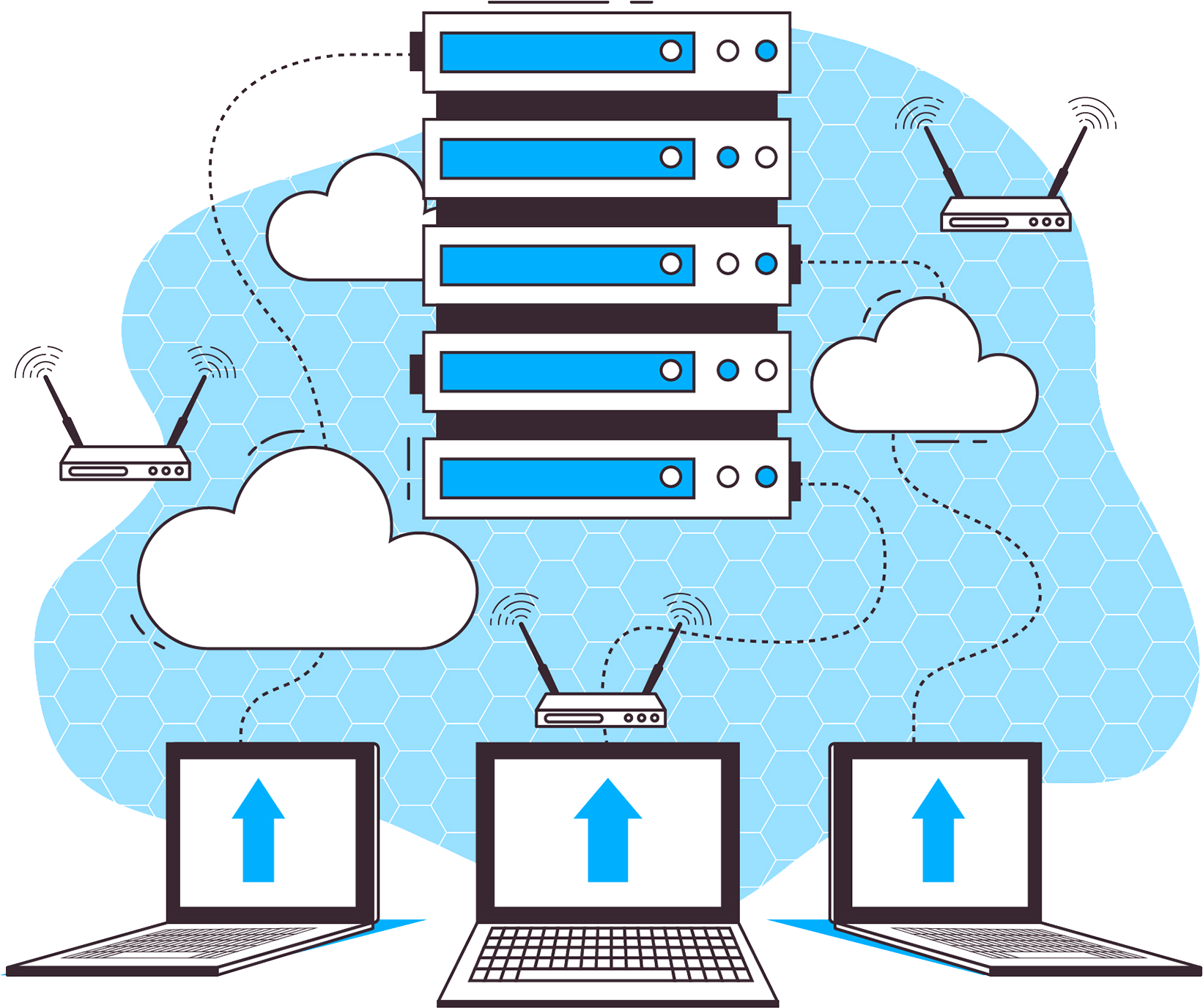 Our Expertise Brings Maximum
Power

to Your Business.
Mission Statement
To Provide outstanding custom search engine optimization, web development services and ecommerce shopping cart development to our clients at a fair price in a professional and timely manner.
To develop successful, organically optimized web sites and software driven solutions with honesty and integrity... Everyday.
21 Years Experience

Reliable & Trusted
99.9% Uptime

24/7 Emergency Support
Ecommerce
Complete Zen Cart ecommerce store development with everything needed to sell your products online. The perfect marriage of design and function.
WordPress
WordPress is not just for blogs anymore! Businesses will save development time, maintenance money and upgrade money by letting us build their websites in WordPress.
Hosting
99.9% uptime, secure website hosting for all your web projects on our private dedicated servers.
Experience
No matter the task, problem or need we will use our vast experience to help you succeed.
Testimonials
Trusted by happy customers
worldwide
Great team to work with; always available; very knowledgable; fixes issues quickly. Highly recommend.

Patrice, Park Flyer Plastics
You have provided great service and important advice to me over many years, and I deeply appreciate every bit of it. We have endured many years of challenges, tragedies and blessings together, and I will always have fond thoughts of you and yours.
You can't go wrong with Melanie. She has been honest and helpful, which is very hard to find. Her knowledge of Zen Cart, PHP, C-Panel, servers, and a host of other areas, has really helped us get through some rough spots. I would definitely recommend her to anyone.
Melanie and her team expertly facilitated our conversion to a fast, vibrant, and exciting website. She not only completed the transition ahead of schedule, but also patiently explained the whys and wherefores along the way. As a result, we have a website we can be proud of and can brag about

Phil, Heirlooms to Cherish
Professional service, use them regularly
In and Out. Just the way mother nature would design it. Quick, fast, accurate and down to the point
I have used several hosting companies in the past and never ever received the kind of service I get from Pro-webs! Melanie is the greatest, kindest and smartest computer person I know and I trust her implicitly with my business!

Jerri, Homesteader's Supply
PRO-Webs has optimized and styled my site and now it ranks on the first page for it's main phrase. The content that they created for my site is just incredible. PRO-Webs hosts my site also, and there is never an issue.

Lisa, Otterbacher Concessions
PRO-Webs certainly lives up to their name. They are pro's. I had some Zen Cart work done and I couldn't have asked for better service. Come to find out, I had problems with my site and their recommendations were spot on. I would recommend PRO-Webs for all your Zen Cart needs. 5 Stars!
I have been in running my business since 1991. I will have to say that you are "the" most responsive vendor I have ever dealt with. I just want to thank you and let you know and that you are extremely appreciated.
Our company has been delighted with PRO-Webs services and advice since we first began using them in 2009. PRO-Webs set up our Zencart-based online store, and has continued to maintain and market our store most effectively. For every task or project we have assigned, PRO-Webs continues to be the most competent and knowledgeable tech vendor we have - the one vendor we couldn't, and wouldn't, do without. Thanks PRO-Webs, you're the greatest!
PRO-Webs has saved me hundreds of hours which I have been able to put into my businesses. I can finally focus on what I do best and leave the rest to PRO-Webs! I am seriously grateful for what the PRO-Webs team has done for me, and I cannot give a higher or more heartfelt recommendation to this extraordinary company.
Integrity, Knowledge, Communication – these are attributes that one looks for when searching for a company to entrust their internet site development with. And these attributes are synonymous with PRO-Webs.
You folks have been a God Send to me!! Thank you so much for all of your help! Business started growing immediately after hiring you.
I wanted to take this opportunity to thank you for your prompt and courteous service in regards to my websites. In the years that we have been working together, there has never been an issue that you couldn't address. I value your opinion and professionalism and look forward to continuing our working relationship in the future.

Mary, Tropical Pool Heating
As a small business, our challenge is finding service providers we can count on. Thankfully we found such a trusted company in PRO-Webs to develop our e-commerce website. PRO-Webs is first class in all respects. Their knowledge of Zen Cart and the Internet is comprehensive and customer support is very responsive. The neat thing about PRO-Webs is that they really understand the nuts and bolts of the Internet and at the same time know the reality of running a business. This added up to a great website design that is easy to navigate and got us the attention of the search engines. We enthusiastically recommend PRO-Webs!
PRO-Webs re built and redesigned our on line store some 4 years ago, and have looked after it for us since then. I am delighted that I have people like PRO-Webs covering my back for every eventuality, and our sales have grown incredibly over the period. Their advice is invaluable and they undertake all work efficiently and swiftly.

Hersey & Son Silversmiths
I build content heavy CMS-based websites for a number of non-profits and small government agencies. Every now and then, I get requests to build or manage eCommerce sites for my clients. PRO-Webs is my go-to team to help me facilitate providing services and support to all my Zen Cart clients. I simply couldn't be happier with the speed and quality of the services they've provided me over the years.
Dependable, Honest, Complete package Always there on time and unbelievable follow-through. THANK YOU. We at Southwest Sunshine Products look forward to years of business together.

Jill, Southwest Sunshine Products
If you are looking for the best Pro-Webs is at the top. My site has been online for over 13 years and has done well but needed to have some updating in both aesthetics and technology. I ran across PRO-Webs in a forum when I was asking how to remove some so called duplicate content issues I was having. PRO-Webs were the only ones that had a solution to the problem so I called them up and within a few weeks they not only solved the issue at hand they solved many other issues I had and brought me back into the 21st century. I cannot tell you how much it means to find a company so willing to not only fix what is broken but to also make what you have much better. PRO-Webs are a full service SEO and design company that you can trust and count on. I will testify to that.
Experts on Zen Cart and prompt to service